Ever since Joss Whedon was handed the reins to the Marvel Cinematic Universe, Whedonites have been anxiously waiting to see if any of his regulars would be popping up as Marvel superheroes. One of the most popular fan-castings involves the captain, Nathan Fillion, playing Hank Pym, the star of Edgar Wright's 'Ant-Man'. However, there has also been a want for Serenity's pilot, Alan Tudyk, to take the role as well. In a recent interview, the 'Wreck-It Ralph' and 'Abraham Lincoln: Vampire Hunter' star addressed the rumors of him stepping into the shoes of the scientist supreme.
During an interview with Hypable about 'Firefly', Tudyk touched on the possibility of playing Hank Pym (or Scott Lang, since apparently they're both in the movie according to some rumors):
"I've heard about that [the rumor of me playing Ant-Man], but no. [It's a shame] I know, I'm a fan of ants. But no."
But what about the possibility of reuniting with Whedon on another Marvel project, like the little pilot that the director is shooting right now that's likely going to get a series order? The actor talks about that as well:
"I just saw Joss the other day. I just went and checked out the… what is that show they're doing? 'S.H.I.E.L.D.' Not SWAT. Shows how much I know about it (laughs). I just happened to be on the lot where they were shooting…And I went by and Joss was there, it was very cool."
It's possible that the two may have thrown around some ideas for a role when the show gets picked up, or potentially in an upcoming film, but that's all speculation at this point. Also, don't count him out of 'Ant-Man' just yet. There is still a small chance that he could be in the running since Wright hasn't exactly switched into full on pre-production yet and started casting.
Finally, among all the reminiscing talk of the beloved space western series that was taken from us too soon, Tudyk seemed very hopeful for a new 'Firefly' series, especially with the popularity of the show on Netflix and the service's foray into original programming with 'House of Cards' and 'Arrested Development'.  Though he probably wouldn't be a part of a new season because of what happened in 'Serenity', he's still enthusiastic about a return to that universe:
"I really think there's a chance that it [a Firefly resurrection] could happen. I think that as we go forward, as it gets cheaper to shoot in digital … yeah, I hope so. We all want it."
Actually, if Joss Whedon made it a mini-series set in between 'Firefly' and 'Serenity', then Wash could be able to come back… If you ever want to talk about this, Mr. Whedon, I'm available for consultation.
Source: sciencefiction.com – Alan Tudyk addresses Marvel Universe rumours and more Firefly
It was Ed Wynn for the win this Saturday at the Annies. As Suburgatory star Alan Tudyk — who used Wynn's comic persona as the inspiration for his vocal performance as King Candy in Wreck-It Ralph — wound up beating out Adam Sandler and Jude Law for this year's Voice Acting in an Animated Feature Production award.
Mind you, what makes Tudyk's King Candy win all the sweeter is that he wasn't actually Walt Disney Animation Studio's first choice to voice this character.
"There was another actor that they had originally wanted for King Candy. But due to scheduling conflicts, he couldn't make it to the first reading of this script back in April of 2010," Alan recalled during a recent phone interview. "That's when my agent Britney began insisting that I be allowed to fill in for this guy, saying 'Wait 'til you hear what Alan can do with this part.'"
And Tudyk's agent aggressively going to bat for him must have worked.Next thing you know, he found himself on a flight to San Francisco with Sarah Silverman and Jane Lynch, where they then got a tour of the Pixar Animation Studios campus.
"I'm a big ol' nerd when it comes to animation. So getting the chance to go behind-the-scenes at Pixar, touring the offices there as well as getting to see scenes from Toy Story 3 months before that movie was released to theaters, that was honestly more exciting for me than getting to take part in the initial reading of the Wreck-It Ralph script," Tudyk said.
But clearly the Disney and Pixar executives who sat in on this April 2010 reading were impressed with Alan's take on King Candy. Tudyk remembers John Lasseter coming up to him once this Wreck-It Ralph reading was completed and giving him a big hug. And sometime after that, Alan was working with director Rich Moore, recording dialogue for (SPOILERS AHEAD) the comic villain of this Walt Disney Animation Studios production.
"Now, you have to understand that Wreck-It Ralph had been in production for quite a while before Rich and his story team then decided to merge the King Candy / Turbo storylines and then turn those two characters into a single villain," Tudyk explained. "Up until then, King Candy was just this uptight monarch who wanted everything to be just so in the Sugar Rush game."
Now Alan has played bad guys before (for example, the evil Alpha on Fox's Dollhouse). But even though he already recorded all of King Candy's dialogue, Tudyk was still surprised by how mean Moore and the Wreck-It Ralph production team wound up making this character in the finished version of this movie.
"When I finally got to see the completed film, and here's King Candy ramming Vanellope's car off the road and then attacking her with a cane, I have to admit that I was kind of surprised," Alan stated. "I mean, I knew that he was supposed to be a bad guy. But I didn't know that he was going to wind up being that scary."
To be honest, Tudyk kind of misses the earlier version of King Candy. Back when this character really did harken back to Ed Wynn and his Perfect Fool persona.
"There was this joke in an early version of the Wreck-It Ralph script where — right after Ralph comes in and disrupts Vanellope's initial attempt to enter the Sugar Rush race. King Candy turned to all of the spectators in the stands, who now are rioting because they think the race isn't going to happen. And the King cries out 'Stop! There'll be no race riots here!' " Alan laughed.
That was a joke that both Rich and I loved, something for the adults in the audience that would hopefully sail over the heads of the kids. But in the end, we wound up cutting that gag because we didn't want to distract people from what was going on in Wreck-It Ralph's story at that point in the story.
Speaking of villains and race, Tudyk will be adding to his rogues gallery in April when he plays Ben Chapman in 42, the upcoming Warner Bros. release which will detail how baseball legend Jackie Robinson broke the color barrier back in 1947. When I asked why he'd ever considered playing such a notorious racist as Chapman (who — as the manager of the Philadelphia Phillies — became infamous for the way that he'd bait Robinson from the Phillies dugout), Alan had a very simple answer.
"Brian Helgeland — the writer and director of 42 — helped me break into movies when he hired me to appear in A Knight's Tale back in 2000. So I kind of owe him," Tudyk explained.
More to the point, Brian didn't want Ben to be seen in 42 as just this one dimensional villain. He asked me to play this part because he thought that I could maybe capture Chapman's duality. Show people how Ben could be seen as this good ol' boy by members of the press back then but still be this awful racist.
It was the challenge of playing someone as complex as Ben Chapman that ultimately convinced Alan to sign on to appear in 42. But to be honest, Tudyk found voicing King Candy in Wreck-It Ralph pretty challenging as well.
"I've done voicework for animated features before. You can hear me voicing minor characters in three of the four Ice Age movies. But King Candy is the first character that I've had in an animated feature which has some real meat on his bones," Alan enthused. "I'd love to get the chance to voice this character again."
Which may be fairly difficult. Given that (SPOILERS AHEAD) the Cybug version of King Candy meets a pretty grisly fate as he flies into the light at the end of Wreck-It Ralph.
What's particularly tough about this animated character's demise is — just like what happened with Tudyk's Firefly character (i.e. Wash was killed off in "Serenity," the big screen version of this sci-fi television series) — that then mean Alan can't return to voice / play this same character in any follow-up films. Which has to have been tough over the past week when Joss Whedon first talked about how he was toying with producing a "Serenity" sequel after he finished working on Marvel's The Avengers 2 and then Rich Moore talked about he, John C. Reilly and Sarah Silverman are itching to get started on Wreck-It Ralph 2.
"Yeah, it sucks to be the one who can't come back for the sequel," Tudyk mused. "But getting nominated for an Annie — to get that sort of recognition from your peers — that does take away some of the sting."
Source:huffingtonpost.com – Alan Tudyk: It sucks not being able to come back for the Wreck it Ralph and Firefly sequels
I have uploaded screencaps from the Firefly 10th anniversary documentary Browncoats unite to the gallery just click the picture below to see the goodies: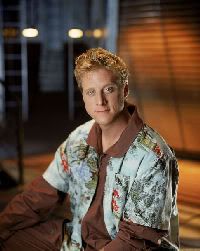 According to The Science Channel:
The 60-minute special includes secrets from the set, exclusive cast interviews, and footage from this year's colossal Comic-Con panel that dominated the pop culture conversation. Joining Whedon and Fillion for FIREFLY: BROWNCOATS UNITE are Serenity crewmembers Sean Maher, Summer Glau, Adam Baldwin, Morena Baccarin, Alan Tudyk, Gina Torres and Jewel Staite; along with executive producer Tim Minear and executive story editor Jose Molina.
This summer, FIREFLY creator Joss Whedon triumphantly exclaimed to a crowd of thousands at San Diego Comic-Con that "the story is alive." Legions of fans across the world couldn't agree more, proving that a series which is comprised of only 14 episodes had endured the test of time. Guided by Entertainment Weekly senior writer Jeff Jensen, Science Channel re-created the set of the Serenity for this epic gathering capturing the insights and memories of space's most-rebellious flight crew – including the moment they realized they were canceled and where they believe the FIREFLY universe could live next.
"When Science Channel began airing FIREFLY in 2011, we immediately realized that these fans are a subculture united by a unique and fanatical passion for the series," says Debbie Adler Myers, general manager and executive vice president of Science Channel. "Our goal is to present them the series they love – but in a totally new and surprising way. Whether that's through exploring the science behind the show or reuniting the entire cast for the first time, we want Science Channel to be the home for Browncoats everywhere."
Science Channel's FIREFLY Saturday extravaganza begins at 7AM ET/PT with an all-day marathon of the series. Then, at 10PM ET/PT, the event Browncoats everywhere have been waiting for – FIREFLY: BROWNCOATS UNITE premieres on Science Channel.
Source: lezgetreal.com – Firefly special Browncoats Unite airs Nov 11th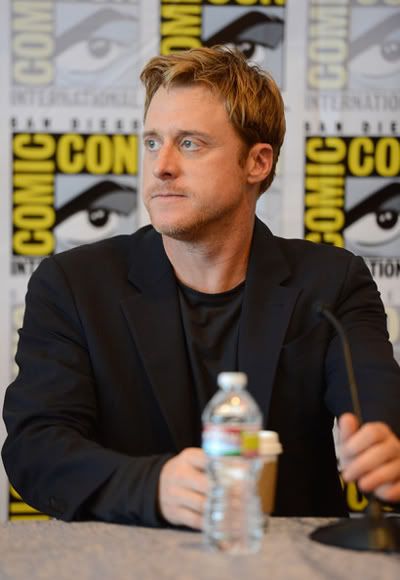 The team behind Firefly gathered together to mark its tenth birthday. And here's what happened…
With more than enough to geek out about in San Diego over the weekend, and more spoiler-filled panels than you could shake a stick at, ever-faithful Browncoats still turned out in their thousands to celebrate the ten year anniversary of Firefly with its cast a crew. Writer Jose Molina, executive producer Tim Minear, Alan Tudyk, Nathan Fillion, Summer Glau, Sean Maher, Adam Baldwin and, of course, Joss Whedon himself, all turned up to spend an hour with fans.
All taking pictures of each other, as well as the crowd, fans could see this was a real reunion of friends, and it was an emotional hour for long-time devotees to the seminal sci-fi series callously shoved off the air a decade ago. When asked what it meant to be there, Whedon answered:
"What else could it possibly mean except that we always knew from the very beginning that everything we were doing we were doing for the right reasons in the right way with the right people? We were making something that was more than the sum of its parts and with the best cast I'll ever work with. It goes beyond vindication; vindication came a long time ago. It goes to a place of transcendence that I can't even describe without turning into a girly man."
And Nathan Fillion chipped in himself, thanking Joss for taking a chance on him when parts he was getting were no more glamorous than "'#5 guy' or the lead girl's ex; the other dude who doesn't come in until later then leaves pretty early.
"'He's good but we don't know if he can carry a show' is what I got all the time," he added. "No one would give me a chance, and then Joss Whedon gave me the best character I've ever played."
Asked what the overall mission statement of Firefly and Serenity was, Joss said, "at this point it's so much in the vernacular that it seems old fashioned but I just wanted to make something that felt as real as a piece of history. I wanted to buck the system of all science-fiction being lit with purple lights… I wanted to tell an American immigrant story – a western story – but I need spaceships or I get cranky."
"I never once thought of it as science-fiction," Sean Maher added. "Someone coined the phrase 'post-apocalyptic western' and that's always how I always spoke about the show."
As well as getting the actors and writers choked up about the past, fans were offered nostalgia-filled clips from the show and a chance to win Jayne's hat. Though the real hat has already been sold for $5,000 for charity, a replica was given to the fan who knew which planet Stacey had wanted to buried on in The Message. "This is a goldmine," Baldwin said while recounting the history of his headwear. "It's a birthday cake in a wasteland."
"These are honestly the finest meat puppets that I've ever controlled," joked Whedon of his cast. "It's hard for me because I do remember a time before these people played these parts… yet these were the people before I wrote it. I feel like at some point I was in a hotel in London, reading The Killer Angels, and thinking 'this is story I want to tell, but with Han Solo in it', and the moment that happened I feel like all of them [felt it too]."
Referring to missing cast members Gina Torres (Zoe), Morena Baccarin (Inara), Ron Glass (Book) and Jewel Staite (Kaylee), he added, "people that are not here, my heart is breaking that they're not. Not just to experience this but because I miss them so much."
And the tears really started flowing when fans asked the panel to relive the days following cancellation, with Adam Baldwin recalling an encounter with Joss in particular. "Upon cancellation, I went up to Joss's office and I saw him diligently trying to get it back up in the air, and saw the look of termination in his eyes. I never gave up hope and the fan community that was interacting with us at that point never gave up, and so Joss understood that and never did either.
"One of the most heart-warming times of my entire life was watching that show being resurrected as a major motion picture, and we couldn't have done it without [the fans]."
In reply, recalling the making of Serenity as "one of the finest nervous breakdowns a man could possibly have," he said, "I was inconsolable, and it changed me. It changed the way I work and the way I operate because there was no way, no reality, where I wouldn't get these people back together."
Reiterating the gratitude they felt towards the fans in the room, Minear quipping "remember that time when we were off the air for ten years, but thousands of people came to see us anyway?" Fillion said, "when Firefly died, I thought it was the worst thing that could possibly happen. What I realize now, 10 years later, looking out on this room, is that the worst thing that could have happened was if it had stayed dead. That it died was OK."
And it's clear that the show has never full departed, with one fan asking whether an animated Firefly was a possibility. Joss replied with a preference to radio shows, which Fillion and Tudyk subsequently acted out a scene with alarming detail, and revealed plans he had for more graphic novels. "Zack (Whedon) and I just spent some time figuring out how to do the comics moving forward into the future and not just covering stories from the past. When we started talking about it, we came up with all of this amazing, cool sh*t.
"When you're telling a story," Joss finished with, "you're trying to connect to people in a particular way… The way in which you guys have inhabited this world, this universe, has made you part of it, part of the story. You are living in Firefly. When I see you guys, I don't think the show is off the air. I don't think there's a show; I think that's what the world is like… the story is our lives."
Source: denofgeek.com – What happened at the Comic Con Firefly reunion
I have added pictures from the Firefly 10th anniversary panel at San Diego Comic Con to the gallery click the picture below to see them: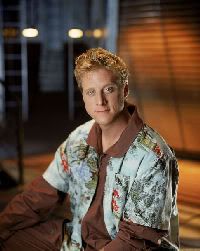 Recent report regarding a possible "Firefly" reunion at the upcoming San Diego Comic-Con turns out to be true. Science Channel, which is currently airing repeats of the space western series, has announced that it will hold a special 10-year anniversary panel for the short-lived show on Friday, July 13 at 12:30 P.M. in Ballroom 20.
Set to attend the event are cast members Nathan Fillion, Alan Tudyk, Adam Baldwin, Sean Maher and Michael Fairman, as well as creator Joss Whedon. Never-before-seen footage is promised to be shown during the panel, with the channel additionally teasing there will be "numerous buzz-worthy surprises."
Source: aceshowbiz.com – Nathan Fillion & Joss Whedon to attend Firefly anniversary panel at Comic con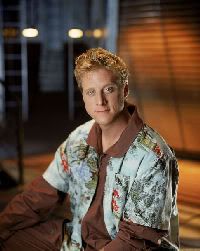 If, ten years ago, you would have told the superfans who were calling themselves Browncoats that the stars of their beloved and — just-canceled — space western Firefly would one day be at the top of the Hollywood food chain, you'd have gotten plenty of crazy looks. But today, you could also be teasing, "I told you so."
The show had been unceremoniously dumped after just 11 episodes by Fox, a high crime to the devotees of creator Joss Whedon and the stars of the hyper-literate genre-bender, and their campaign to have it revived on TV was unsuccessful (though they did win a modestly budgeted 2005 film, Serenity). Fast forward seven years from that big screen outing, and you'll find those Firefly alum owning headlines, especially this month.
Here's a look at what they're doing now:
Whedon, who was already a cult hero before Firefly thanks to his series Buffy the Vampire Slayer, just became a household name thanks to his critically acclaimed writing-directing job on The Avengers. The Marvel super-hero mashup has been sweeping box office records; it set the all-time best opening weekend in the United States with $207.4 million, is hurtling past $800 million and could hit $1 billion by Sunday.
Nathan Fillion, a frequent Whedon collaborator, played Captain Malcolm Reynolds, the brusque and charming lead space cowboy in the series. He is now the title character in ABC's crime comedy-drama Castle, employing his patented mix of heroism, sly sense of humor and touch of insecurity to great effect; the show was just renewed for a fifth season. He'll also star in the next Percy Jackson film, playing a Greek god.
Similarly, Alan Tudyk, who played the ship's ace pilot Wash, plays a strong supporting role on ABC's Suburgatory, which was also just renewed.
Tudyk's wife on Firefly, played by Gina Torres, has two series on her plate; she will return next month for another season of USA's law drama Suits, as well as voice Airachnid in the returning cartoon series, Transformers: Prime. Her co-star on that series? None other than Adam Baldwin, who played the tough lunkhead Jayne Cobb on Firefly — and just did a guest spot on Castle. He also just finished five seasons on Chuck.
Morena Baccarin, who plays a Companion and potential a love interest for Captain Mal, is now one of the stars of Showtime's hit Homeland, playing wife to Damien Lewis's maybe-turned terrorist lead.
Jewel Staite, who played the tough girl with a soft heart Kaylee on the show, is now starring in the nighttime soap The LA Complex. Originally a show from Canada, it hasn't performed as expected on the CW in the United States, but has been given a second season up north.
Sean Maher, her love interest Simon Tam in Firefly, just starred with Fillion in Whedon's next film, the modern-day adaptation of Much Ado About Nothing, and has another film, Best Friends Forever (a drama, not to be mistaken with the NBC show) headed for theaters.
Summer Glau, Simon's damaged and mysterious sister, has guest starred in two episodes of Grey's Anatomy this season, and will star with Game of Thrones star Peter Dinklage in the film Knights of Badassdom.
Ron Glass, who played Shephard Book, has had a plethora of roles since Firefly ended, including arcs in All Grown Up and Dirty Sexy Money, and a guest spot in CSI: NY.
Source: hollywoodreporter.com – Joss Whedon's Firefly crew flying high 10 years on
We chat to actor Alan Tudyk about his forthcoming movie, Tucker And Dale Vs Evil, and his work with the mighty Joss Whedon…
Published on Aug 10, 2011
For some, Alan Tudyk's distinctive features will forever be associated with the sterling work of Joss Whedon, whether it be his turn as Alpha, the agoraphobic murderer in Dollhouse, or the loveable Wash in Firefly and Serenity. Elsewhere, he memorably played Steve the Pirate in Dodgeball ("Steve's gotta go drain the sea-monster!"), and has lent his vocal talents to animated features such as Ice Age and Rango.
Tudyk's latest film is Tucker And Dale Vs Evil, a comedy horror about a pair of hillbillies whose vacation in a remote cabin quickly goes awry. With Tucker And Dale out next month, we caught up with Tudyk to discuss the film, as well as his role in the forthcoming Abraham Lincoln: Vampire Hunter, and the likelihood of more Firefly or Serenity.
What drew you to work on Tucker And Dale Vs Evil in the first place?
The script; just the idea. Seeing one of these hillbilly/college kids slasher flicks through the eyes of the hillbillies is something I'd certainly never seen or thought of before. I didn't expect it would work when I first heard about it, and when I sat down to read it. I kept thinking, this won't work, he won't be able to keep all these balls in the air, he's not going to be able to maintain this. But he did, and that's exciting to me, something new and hard to pull off.
When Eli [Craig, director] and I talked for the first time on the phone, the first thing I asked was how he saw it being played by the actors, what kind of style the movie would be in. Is it going to be the type of movie that honours the stakes of what's happening? Like, if someone dies, will we be dramatic and say "somebody… just… died," or be more relaxed about it? When Tucker comes in after the guy jumps into the wood chipper, and he's asked "what happened?", it's more "Oh my God".
He stand there and tries to comprehend what just happened. He wanted to go for a more realistic reaction to the ridiculous things, and finding the humour there, as opposed to something like a Scary Movie that is more comedy than horror, and doesn't even try to walk that fine line. He was into that, and I was all over it.
It's been compared to films like Shaun Of The Dead and Zombieland. What do you think it is about the horror genre that's so ripe for parody?
I think horror and comedy are intrinsically linked, like when you get so scared that you have to laugh. I think the idea of nervous laughter is definitely at the seed of it. Both genres benefit from really high stakes, and in a horror movie the stakes couldn't be higher. People are dying, and you're afraid for your life. I can't watch horror movies, I have to cover my eyes.
I ask, why would I scare myself? Life is scary enough, why force myself to be afraid of what's in the dark? Comedy also benefits from those really high stakes, but reacting to them is important. One of my biggest complaints about so many comedies is that they set up things that you as an audience invest in, only to ignore them because they're not convenient. It's such a let down, and it's done so often as a way to ignore reality.
You've done some voice work as well – how does that compare to being in front of the camera?
I love it, even though it's not as openly fulfilling. If I was just a voice actor I think I would be sad, as I wouldn't want to give up on-camera acting. I like working with other actors and, a lot of time when you're doing voice actor work, you're just by yourself. There are a few exceptions, of course.
When they shot Rango, I think it was a whole theatrical experience, just basically acting the movie. I'm doing a Pixar movie right now, and I did Ice Age, doing a lot of these things alone. I'm working with John C Reilly right now, and I've never met him. I have scenes with John C Reilly and I haven't shaken his hand. I love that guy, although only through his work as I don't know him. Who knows, maybe there isn't love there, but I love his work.
The one benefit of doing voice acting is a cartoon coming out on MTV called Good Vibes, where I get to play ten different roles. In Tucker And Dale they only let me play one, which was fine. That is a benefit to doing this work, as I can voice roles that I would never get to play. Like, I'm Green Arrow! I don't think anyone would give me that job. Maybe if they were an interesting casting director, but I think they'd probably go for an Australian or something.
You've done a lot of comedy films in the past, are you drawn to that genre more than others?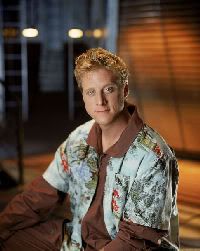 I do like comedies. I learned that on my role on Joss Whedon's Dollhouse, where I played a bad guy who's introduced in an extreme way. He's introduced as this agoraphobic who's afraid to go outside and would really just rather stay home if he could; the sort of guy who doesn't want any trouble, and just grows weed in his apartment.
Then you find out later that it's all a ruse and, when left alone, he turns into this face-slashing maniac. I liked playing the guy who was afraid of everything, who was quirky and didn't like to walk down stairs that didn't have backs in case someone grabbed his ankles. I've come to learn that, when it comes to doing that, I have more input and ideas.
I'm always asked "Can I say this line," or, "How about…" When I'm playing a bad guy or evil people out to wreak havoc, I don't have as many ideas, so I can only really do my best. So I prefer comedies, especially comedies with a physical element to them, if I could have it all my way. Also, anything Joss Whedon, I'm on board for.
People must still ask you about possible news on Firefly and Serenity. Are there any developments there?
I always said we'd do a prequel. But I was with Adam Baldwin and Nathan Fillion at Comic-con, and looking at ourselves, there's no chance for a prequel. If we pitched it as 'before you ever met our characters', ten years later, people wouldn't believe it. I'm always optimistic, because people are interested and there's still an audience for it.
There's so many un-investigated storylines and ways to approach it. There's also a lot of intelligent, imaginative people who could pick it up. It's just about production costs, and production costs are coming down. I think it's a matter of time, but I don't base that on anything other than, why not?
You can also get Joss excited about it too. If you start talking to him about Firefly, you can definitely rekindle that spark, because it was such a passion project for him. After it got cancelled, the fans played such a huge role in getting it to the movie, but other than the fans it was all Joss Whedon.
You have a part in the upcoming Abraham Lincoln: Vampire Hunter, what can we expect there?
It's being done by Timur Bekmambetov, the director who did Night Watch and Day Watch, and it was very much his vision of the novel. He brings his style to it, so it's the book but with a lot of his humour added. It's really intriguing the way he does things, so you can expect something massive.
My character comes in as a political foil to Lincoln, always showing up when he needs somebody to argue against. I also give historical context, because historically Stephen Douglas was engaged to Mary Todd, who Abraham Lincoln ended up marrying. They both ran against each other for the presidency, and their debates defined a style of debating set at that time.
Of course, Stephen Douglas was also in cahoots with the vampires. I mean, they taught that in my school, I don't know if they taught it in all schools, but Stephen Douglas worked for the damned. So, I play an historical guy, but my wig is awful and he's somewhat of a tosser. But it was fun, I had a great time doing it.
Alan Tudyk, thank you very much.
Tucker And Dale Vs Evil is out in UK cinemas on the 23rd September, and will be able on DVD and Blu-ray from 26th September.
Source: denofgeek.com – Alan Tudyk interview: Tucker And Dale Vs Evil, Pixar, Firefly, Serenity, and Abraham Lincoln: Vampire Hunter
Over the past week or so I have been adding screencaps from Alan's work to the gallery I have not finished yet but click the pictures to go to the gallery section for that project. I have added caps from 3:10 to Yuma, Knocked up, Death at a funeral, Simple lies, Dodgeball, Hearts in Atlantis, A knights tale, 28 days, Patch Adams, Into the West and Firefly: